BACK TO THE COOLER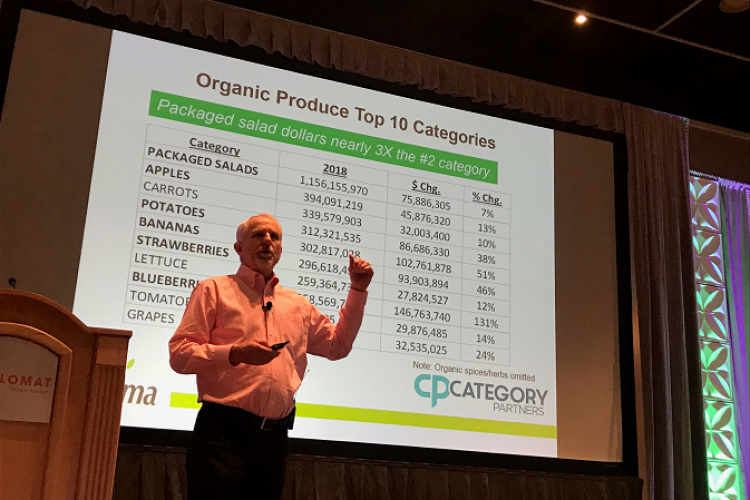 "Light & moderate users will fuel organic growth in years ahead" -Steve Lutz, PMA VP
Check out this quick read on today's versus tomorrow's organic consumer and why the difference(s) between them are critical to produce managers expanding their organic sales in the long run. Article provided by The Packer.
Article Highlights:
Heavy users of organic, who helped to build the category, can buy more, of course, he said, with expansion of assortment and availability. However, light consumers of organic is where the greatest opportunity exists, Lutz believes.
"And I don't think we have to convince them that organic is better," he said. "I think that's the wrong argument; I think we have to show them (organic produce options) are available, that are high quality, and that they have a reasonable price premium that's worth buying."
In his data-rich presentation, Lutz considered the behaviors of different types of organic consumers, characterized as trial, transitional, regular and committed.
Click here for full presentation PDF by Steve Lutz @gopex
(image courtesy of The Packer)