Selling the "Good Stuff"
Since 1945
What's Fresh
Today?
Thompson International Onion Recall
DOES NOT Effect Peirone Produce or Mary's Harvest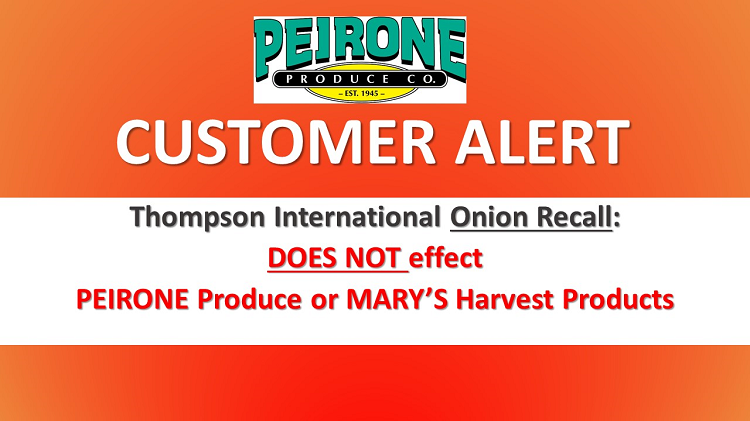 Peirone Produce to
Cancel Fall Expo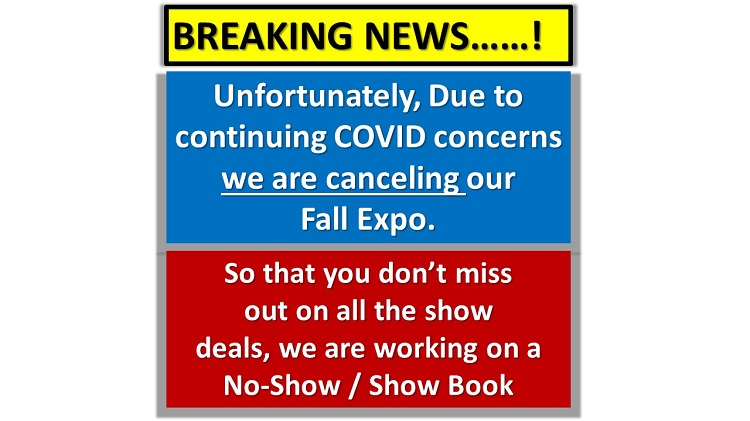 Research shows that
Eggs help keep produce Fresh
Researchers used eggs for the base of an inexpensive micron-thick coating that prolonged the shelf life of strawberries, avocadoes, bananas and other fruit far beyond that of untreated fruit, according to a news release from Rice University, Houston.
How To Deal With
Generation Z
A new study from the Retail Feedback Group found 50 percent of in-store supermarket shoppers also ordered groceries online during the COVID-19 crisis.
Younger shoppers were far more likely than Gen X, Boomers and Silent generations to do so — but were also the least happy with their experience.
Resetting your
Produce Department
The terms reset and produce retail go together like the terms water and ocean. The two really go that hand-in-hand. Changing the counters and displays in the department happens constantly, and we make these changes for so many reasons.
Article Highlight:
I personally love doing resets. They offer weekly - sometimes even daily - opportunities to grow sales and perhaps even introduce a consumer to something new. They also give a fresh visual for shoppers. So who's ready to ready to rearrange that furniture? Click below for a few "hows" and "whys" of resets
Article by Brian Dey, Produce Market Guide
Produce Marketing Assoc.
Training
PMA (Produce Marketing Association) Produce Training Guides uploaded and ready to use:
Customer Focus
Merchandising Essentials
Sales Promotion
Food Safety
Top 20 Produce Items
Inventory Management
Supermarket Math
Previous
Next
The Produce Cooler
We spend a lot of time on relationships
Over seven decades later, Peirone Produce still operates under the guiding founding principles of cultivating and maintaining a spirit of world-class customer service, roll-up-our-sleeves dependability, hard work, and relentless commitment to providing the freshest and top-quality produce at highly competitive prices. Want to know more? Click below.
See what makes us tick.
"They truly care about my stores and the people that work there. They want to see us succeed."
- Dave Erickson, Rosauers Merchandiser/Buyer
"What separates Peirone from everyone else is their commitment to our brand."
- Noel Siler, Domestic & International Sales Executive, Sun World
"The cooperation they have with their suppliers relays right back to us. It's a great partnership."
- Alan Bradetich, Super 1 Produce Supervisor
"They do a really good job with their deliveries and that is so important to our guys."
- Duane Wentz, Yoke's Produce Supervisor