BACK TO THE COOLER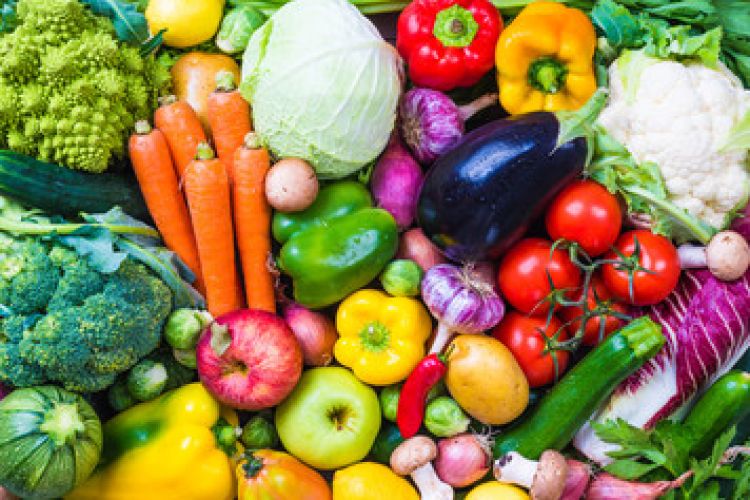 Dale's Produce Update
Apples
Galas, Honeycrisp, Red Delicious, Gold Delicious, Rome, Pinks, Granny Smith, Fuji, and Jonagold,are available from Washington.
Imported Asparagus
Peru will continue to ship light volume during this forecast window due to being in their off season cycle now. Mexico's two growing regions production continues to ramp up and provide good supplies along with good quality.
Origin(s): Mexico, Peru
Avocados - Imported & Domestic
Due to rain last week, Thursday saw only about 20% of expected Mexican volume picked; there may be occasional and limited shortages in the next week.
California season estimate is 360 million pounds.
Sizing: Hass: 32s, 40s, 48's, 60's, 70's, Bags: 15/4, 18/4, 4 ct., Minis, slightly more limited in larger sizes.
Bananas
Demand has increased dramatically, while industry volumes have sharply decreased.
Supplies are lower due to much cooler temps and rain in the tropics in all growing regions. This has slowed down maturity which hampers production. Growers have sent out formal notifications of the situation.
Outlook is for this to continue through February.
Berries
Strawberries Volume out of MX has increased dramatically but demand was steady which led to some depressed markets end of this past week out of all regions. Volume will continue to increase as demand will also increase with Valentine's Day pull approaching so these depressed markets will even out end of next week/beginning of week of 2/5. Stems should be readily available in California with some volume in TX & FL. California continues to pick up some steam this week in volume out of Oxnard and some new crop Santa Maria shippers will be starting in the next few weeks.
Blackberry volume continues to struggle lightly in supply this week as the growing region in MX was also hit with a cold snap that slowed the plants from releasing fruit. The thought is that volume should pick up again next week. Origin is Mexico and Guatemalan product.
Blueberry volume continues to be steady and look for a 2nd peak from Chile to approach the beginning/middle of February. Eating quality and size has been nice.
Raspberry volume historically goes down during this time of the year but day to day volume will be there. The cold weather in MX did slow down the volume a lot more than expected, especially on organics.
Broccoli
Very good supplies! Seeing good production from multiple growing regions - Yuma, Coachella, Santa Maria, Mexico. Very nice quality. Market bottomed out so can only firm up after the heavy flush moves through.
Cauliflower
Heavy supplies through this week then the heavy flush should pass but remain ample for a couple weeks with fairly light demand.
Celery
Very good production expected for at least the next month! Very nice quality. Production centered in Oxnard, Santa Maria and Yuma.
California Citrus– Domestic
Cara Cara and Navels are eating great. Both external and internal color are excellent. HOT BUYS are available on 56ct larger.
Mandarins –Halo supply is back to normal, we have made it through the transition into Tango's and Murcotts, steady supplies through April are expected. This is an ideal time to promote.
Navels- Harvest is going full speed; the crop is beginning to show the volume concerns we had in October. 72ct smaller are tight. Overall supplies are expected to diminish into Feb/Mar.
Lemons – Deals to be had on large fancy lemons. See me with opportunities to push large fruit during lent.
Blood Oranges are starting with good internal color. Not a lot of blush on the outside yet but overall internal quality is high
Texas Grapefruit – Supplies are strong, major issue here is with trucks, lead time is a must as we fight trucking issues.
Cucumbers
Honduran import supplies are on the increase with additional arrivals now hitting the state of Florida. Supplies from out west (of Mexican product) shipping from Nogales, AZ stay steady (and good).
Areas into production include the following: Honduras, Mexico
Eggplant
Eggplant supplies remain tight in the east due to the effects of prior cold temps. Mexico's supplies remain good with new field production now in play providing both good quality and bigger sizes.
Areas into production include the following: Florida, Mexico
Kiwi
Chilean fruit will start arriving within the next couple of weeks
Leafy Lettuce (green, red, romaine)
Heavy supplies continue! Very good quality. Occasional epidermal peel and discoloration but very minimal. Market soft and steady as supply exceeds demand for the near future.
Iceberg Lettuce
Heavy supplies continue next several weeks! Heavy production against light demand has curtailed harvesting during current oversupply situation. Average to good quality. Slight epidermal peel on some outer layers but mostly being removed. Seeing occasional discoloration following peel several days postharvest. Yuma harvest continues about 2 weeks ahead of schedule. If this pace continues we may see some strong volatility somewhere during the transition back north to Huron/Salinas in March/April.
Mangos – Imported
Peru Kents are plentiful, but prices are rising larger sizes are peaking and smaller sizes are tight.
Tommies from Mexico should arrive mid-February.
MELONS
Cantaloupe & Honeydew
Product of Mexico Honeydews crossing into Nogales are still plentiful with all sizes available. Mexican Cantaloupes are light which is impacting off- shore prices (going up).Import Melons (Product of Guatemala) coming into South Florida are flowing with smaller sizes (9s/12s and 15s very limited Jumbo 9s).
Cantaloupe 9/9J/12 (Guatemala)
Honeydew (Mexico)
Watermelons
Mexican (Loading in Nogales, AZ / McAllen, TX) is still tight as southern Mexico harvesting is slow to start. Off Shore has started and volume will increase to moderate levels by mid-January.
Onions – Yellow/Red/White
Supply / Quality – Supply and quality on yellow onions remains good. Supply remains tight on white onions, particularly Jumbo and larger. Supply on reds is fair.
Markets – Steady. Prepacks are harder to find and. Supers and Colossal will continue to remain strong. Whites are expected to remain at current levels, reds will strengthen
Harvesting / Weather issues – No weather events in the forecast. Onions are in storage
Current size profile – Supply is heavier to mediums and they should be plentiful and promotable for the season. Sizing is smaller than last year
Origins – WA
Trucks remain tight due to electronic log books and driver shortages.
Onions, Sweet
Mexican
Switching to Mexican Sweet Onions
Veg – Lamont/Salinas
Iceberg Lettuce –Good supplies available, Market Steady
Leaf- Good supplies on Green, Red and Romaine- Market Steady
Broccoli- Good supplies available, Market Higher
Cauliflower-Good supplies, Market Higher
Celery/Celery Hrts- Decent supplies, Market Steady
Cilantro- Good supplies available.
Green Cabbage-Decent supplies available /Market Higher
Mix (Chards, Kales, Parsleys)- Good supplies- Market steady
Red Beets- Good supplies available, Market steady
Pears – Domestic
Pears- Bartletts, Danjous, Bosc, and Red Pears from Washington are available with smaller than ideal sizing and volume this year. Bartlett storage crop is in few hands with Chilean product available next week. Bosc crop is much shorter than normal. Asian Pears available from California.
Bell Peppers
XLG Green Bells –Decent supplies in Nogales- Market steady
Red Bells - Limited supplies in Nogales – Market higher
Origin(s): USA, Mexico
Pineapples
Demand has been good and spot market holding steady at current levels
Promotions available for Valentine's Day!
Origin(s): Costa Rica
Potatoes – Western
Idaho Potatoes
Supply / Quality – Supplies are steady.
Harvesting / Weather issues – None.
Current size profile – The profile is trending towards the smaller side which will be good for consumer packs.
Trucks remain tight due to electronic log books and driver shortages.
Red/Yellow/Russet Potatoes
Supply / Quality – Quality and supply on all varieties is very good. Demand is steady.
Harvesting / Weather issues – Everything is in storage.
Current size profile – Mostly A's on Red's and Yellow's, A's and Non-A's seem to be plentiful on Russets, Red B's are tight
Origins –WA,
Trucks remain tight due to electronic log books and driver shortages
​Squash
Squash supplies in the east have improved with the warmer temps Florida has been experiencing. In the west supplies of Mexican zucchini are good, yellow supplies though will stay light in volume over this 2 week forecast window.
Area(s) into production: Florida, Mexico.
Round, Roma, Grape, Cherry
General Update

Tomato supply is booming at this time, in spite of logistical challenges to move product.
Overall demand is steady, and quality is reported as good across all varieties.

Rounds

Florida mature green FOBs have continued to slide this week, making round markets fairly similar between Arizona and Florida shipping points.

Roma

Romas are slightly higher in the east compared to Mexico fruit which is shipping at the minimum

Grape & Cherry

As cold weather patterns relinquish and schools get back into session, demand may start to pick up again but there is enough supply at this time to keep markets steady through mid-February.