BACK TO THE COOLER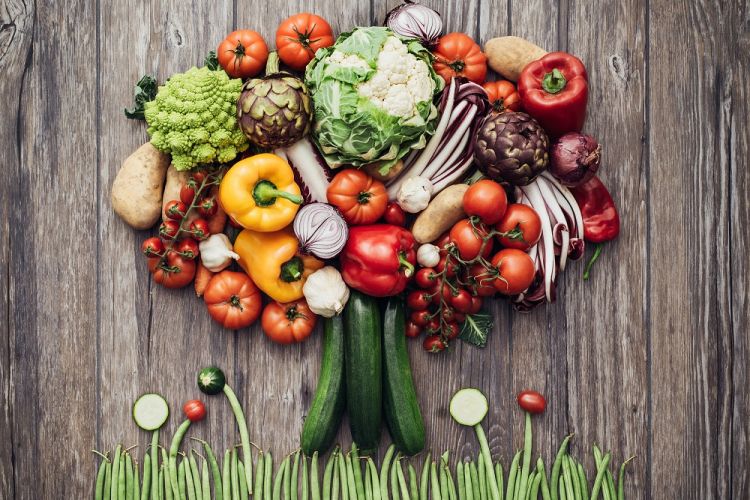 Dale's Produce Update
Apples
Galas, Honeycrisp, Red Delicious, Gold Delicious, Pinks, Envy, Granny Smith, Fuji, Jonagold, are available from Washington. Inventories are heavy to 113s and smaller, with plenty of consumer packages.
Imported Asparagus
Mexico's two growing regions are now into peak production providing excellent supplies for doing promotions, quality is very good. FOBs will stay at depressed levels for asparagus out west. Promotions on grass remain highly favorable, market prices will hold at aggressive FOB levels.
Avocados – Imported & Domestic
Volume from Mexico is lower this week due to the Constitution Day holiday when there was no harvest.
There are some indications from Mexico that growers may start holding onto fruit to drive up prices.
Organic 48s supply is tight, other items are in good supply.
Market prices have been rising over the last couple weeks and there are no immediate projections for those to go down.
Berries
Overall demand has increased due to Valentine's Day but overall supply nationwide seems to be matching what is needed.
This month should really bring the most and best fruit that we will produce. Things will turn around quickly when it decides to do it though. There is a lot of fruit in all stages in the field and there is a lot of bloom behind that. There is definitely fruit coming.
CALIFORNIA continues with volume out of Oxnard and some new crop Santa Maria.
Blackberry volume continues to struggle in supply as the growing region in MX was also hit with a cold snap that slowed the plants from releasing fruit. Still day to day volume available. Origin is Mexico and Guatemalan product.
Blueberry volume continues to be steady. Eating quality and size has been nice. 6oz pack size looks to be the predominant pack size end of Feb/beg of March.
Broccoli
Very warm weather has fields maturing and harvesting 2-3 weeks ahead of planted schedule. This has created the current surplus of supplies against light demand creating the current weak market conditions. The desert season tracking to finish well ahead of schedule. The spring transition back north (central/coastal CA) will likely start well ahead of schedule which will mitigate any major gap, however, we'll still likely see stronger markets from current bottomed out levels.
Cabbage
Supplies will stay light from all growing regions.
Cauliflower
Ample supplies as very warm weather accelerates field maturity and production. Good supplies next two weeks. With harvesting running 2-3 weeks ahead of schedule, the desert will finish early this season (late-Feb/Early-Mar). Transition to Salinas will start ahead of schedule (late-Feb/early-Mar) due to the extended above average temperatures. As with any transition, the overall week to week supplies is difficult to project but especially difficult with cauliflower as any weather can easily push/pull fields 1-3 weeks.
Celery
Very good supplies continue next several weeks. Very nice quality. Production centered in Oxnard, Santa Maria and few shippers in Yuma. Transfers from Oxnard to Yuma with lead time.
California Citrus – Domestic
Navels – we are seeing great quality. Ad deals / Hot Buys are around 56ct large.
Mandarins –Time to set up for Halo, volume will be strong through April. Many competitors will not have access to the branded items in April Ads will set you apart in your market place.
Lemons – Deals to be had on large fancy lemons.
Blood Oranges are starting with good internal color. Not a lot of blush on the outside yet but overall internal quality is high
Texas Grapefruit – Crop is in demand as Florida winds down.
Cucumbers
Supplies from out west (of Mexican product) shipping from Nogales, AZ stay steady, quality is mostly good.
Market prices will be lower to stay steady from the east and steady from the west staying at levels agreeable for doing ads.
Grapes
Another week of trying to sort out the good from the bad. Seems like there is still a lot of fruit that has issues or has been sitting around for a loooong time. We have seen some of this fruit with pack dates that are 2 months' OLD…….REALLY!!!! That kind of fruit is putting pressure on the markets and it becomes a real effort to try and get what good fruit is worth. This is the time we rely on our inspection team. We still think that good red grapes, I said good red grapes will could come up short as we head into the back end of February. That doesn't mean there won't be fruit available, because there will. I do think the bottom of the market will start to come up.
Leafy - Green/Red/Romaine
Heavy supplies continue with fields pulling forward with the warm weather! Market soft. Nice quality. Any light blistering on outer leaves should now be past. Desert will likely finish and transition early ahead of schedule in March
Iceberg Lettuce
Very warm weather, heavy supplies! Heavy supplies continue to come forward at least next two weeks! Average to very good quality. Seeing some heavier weights as fields mature ahead of schedule and some curtailed harvesting delaying fields. Desert season harvesting 2-3 weeks ahead of schedule and will finish early. Fortunately, transition to Huron/Salinas will likely start very early and should prevent any major supply disruption although some volatility is expected sometime in Mar/Apr.
Melons
Cantaloupe & Honeydew

Supplies on import cantaloupes and honeydews are good with no quality issues. Cantaloupe 9/9J/12 (Guatemala) -
Honeydew (Mexico)
Honeydew (Guatemala)

Watermelons

Mexican (Loading in Nogales, AZ / McAllen, TX) is still tight as southern Mexico harvesting is slow to start. Off Shore has started and volume will increase to moderate levels by mid-Jan.
Onions – Yellow/Red/White
Supply / Quality – Supply and quality on yellow onions remains good. Supply remains tight on white onions, particularly Jumbo and larger. Supply on reds is fair.
Markets – Steady to lower. Prepacks are harder to find and are currently nearly identical to mediums in price. Supers and Colossal will continue to remain strong in pricing. Whites are expected to remain at current levels, reds will strengthen
Harvesting / Weather issues – No weather events in the forecast. Onions are in storage
Current size profile – Supply is heavier to mediums and they should be plentiful and promotable for the season. Sizing is smaller than last year
Trucks remain tight due to electronic log books and driver shortages.
Onions - Sweet
Mexican - Switching to Mexican Sweet Onions
Veg – Lamont/Salinas
Iceberg Lettuce – Good supplies available, Market Steady
Leaf - Good supplies on Green, Red and Romaine, Market Steady
Broccoli - Good supplies available, Market Higher
Cauliflower - Good supplies, Market Higher
Celery/Celery Hearts - Decent supplies, Market Steady
Cilantro - Good supplies available
Green Cabbage - Decent supplies available, Market Higher
Mix (Chards, Kales, Parsleys)- Good supplies, Market steady
Red Beets - Good supplies available, Market steady
Pears – Domestic
Danjous, Bosc, and Red Pears from Oregon, and Washington are available with smaller than ideal sizing and volume this year
Bell Peppers
XLG Green Bells – Decent supplies in Nogales, Market steady
Red Bells - Limited supplies in Nogales, Market steady
Origin(s): USA, Mexico
Squash
Squash supplies from both East and West will be good for zucchini and light on the yellows. Yellow yields are being affected by windy weather in the East and white fly out West.
Market prices steady-to-higher in the East and are staying steady in the West.
Area(s) into production: Florida, Mexico
Tomatoes
Stem

Demand is strong.
Markets still in the $20 FOB range and now showing any signs or weakening.
Picks are stronger and have been improving over the past 4 weeks, but demand is still exceeding supply.
Canadian crops will start with limited production sometime in mid-late March.

Hydro

The markets are starting to decline, however hearing that Florida could potentially run into another gap in supply this week is holding markets for the time being.
Demand is strong and not letting up.
Mexican quality is fair, causing growers to sell at "hot prices", be wary of lesser quality product.
Canadian crops will start with limited production sometime in mid-late March.

Round, Roma, Grape, Cherry

General Update

Tomato supply is booming at this time, in spite of logistical challenges to move product.
Overall demand is steady, and quality is reported as good across all varieties.

Rounds

Florida mature green FOBs have continued to slide this week, making round markets fairly similar between Arizona and Florida shipping points.

Roma

Romas are slightly higher in the east compared to Mexico fruit which is shipping at the minimum, helping Florida grown Roma stay closer to Easter Buyers.

Grape & Cherry

As cold weather patterns relinquish and schools get back into session, demand may start to pick up again but there is enough supply at this time to keep markets steady through mid-February.