BACK TO THE COOLER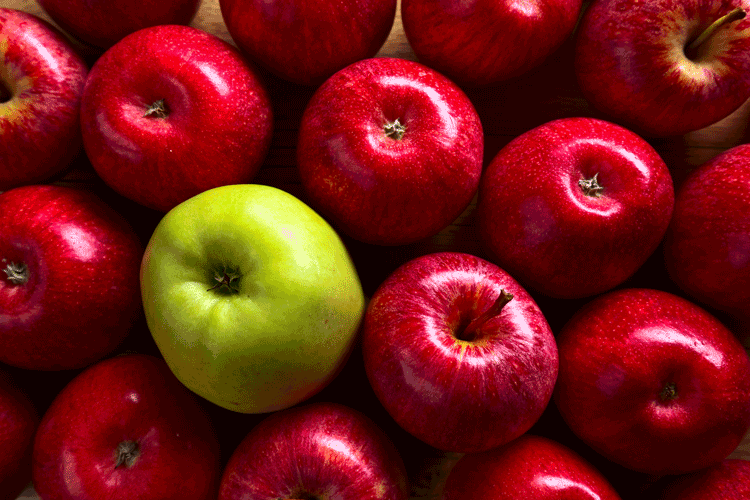 Dale's Produce Update
Lettuce: Iceberg & leafies continue to be in good supply and should remain through the month.
Crowns & Cauliflower: Supplies fair, seeing a little brown bead and hollow stem. Market will remain stable unless the is an interruption in the local deals.

Celery: Remains very promotable.

Apples: Its time to get current on this years new apples! Gala, Fuji, Golds, Pinks and SweeTango are all new crop fruit. SweeTango is a Stemilt proprietary apple – Peirone customers are the only folks that will have this great eating early season apple in our marketing area! SweeTango features the best qualities of Honeycrisp & Zestar, uniquely flavored and incredibly crunchy! Also available in a 2# pouch bag that speaks to the qualities of the SweeTango. Ask your sales rep for more details!

Pears: New crop bartletts are available in both wrap & pack and open lugs.

Asparagus: Market stable until mid Sept.

Berries: Straw market is stable, quality suffered due to higher than optimum night temperatures. Very important to keep turning displays and backroom inventory. Blues will continue through the month, expect berries to be softer as the Oregon season winds down. Raspberries continue to be supply exceeds.

Soft Fruit: Peaches, plums, and nectarines are still plentiful and worthy of promotional planning.

Grapes: We are entering the time of year when Sun World proprietary grapes really stand out from the crowd. Autumn Crisp, Scarlet Royals, and Midnight Beauties are outstanding and in a league of their own. This weeks password is "SweeTango". The first person to call Jon Sams with this password will win a Starbucks gift card.

Melons: Cants & dews will continue throughout the month, prices & quality very good. Variety melons are done. We will transition into carton watermelon this week.

Onions: New crop Washington yellows are in now. We will switch to sweet onions from the Northwest as the Walla Walla deal has finished. We also have Peruvian Sweet onions available.

Tomatoes: TOV continue to dominate the market. We expect Oceanside Pole to ramp up production next week.