BACK TO THE COOLER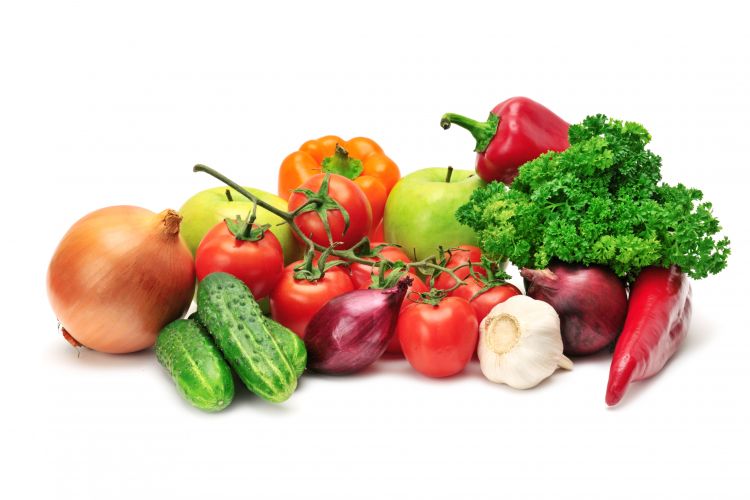 Dale's Produce Update
Apples
Galas, Honeycrisp, Red Delicious, Gold Delicious, Pinks, Granny Smith, Fuji, Jonagold, are available from Washington. Crop mirrors 2015 crop with mostly 100s and smaller on a few varieties.
Imported Asparagus
Peru will continue to see their volume decline due to seasonal decline and warmer temps creating for spreading and seeding lowering yields. Mexico is in a skip till production from new fields starts in mid- January.
FOBs out east now on the increase due to limited air space and lack of boat product arriving now.
Origin(s): Mexico, Peru
Avocados - Imported & Domestic
Mexican volume continued to flow during the holidays.
Volume has increased weekly leading up to the New Year.
Sizing: Hass: 36's, 40's 48's, 50's, 60's, 70's, Bags: 12/4, 15/4, 18/4
Green Beans
Supplies remain tight from the east (FL) due to good demand. In addition to the cooler weather this week, Florida's growing regions will slow production. Supplies stay tight out west (from Mexico) due to cooler temps in the growing regions, slowing production.
Origin(s): Florida, Mexico
Berries
Blues- The second week in January does look to be the go as boat shipments hit with promotable volume. Current forecast is peak arrivals in early Febuary, then the transition back to 6oz the first week of March.
Org blues: Steady volume. We'll also see record volumes late January through February and looking to promote OG Pints and 8/18's through late February.
Straws
Santa Maria/Oxnard- Light volume as cold weather lingers in the forecast
Broccoli
Light supplies as cooler weather has slowed growth and production. Market is very strong, especially on crowns. Should see better supply by mid January
Cabbage
Supplies will be light through this two week window from the southeast. Texas will stay at a steady supply
Carrots
Bolthouse- Both organic and conventional field reports have been positive. Supply and quality are good.
Celery
Moderate to good production with nice quality! Production centered in Oxnard and Santa Maria with some production in Yuma. Transfers available to Yuma with lead time.
California Citrus– Domestic
We have seen citrus get off to a great start this season with a high quality piece of fruit. Eating quality has been some of the best early fruit we have seen in a very long time. Florida citrus is showing the signs of extreme stress with inconsistent quality; we will keep our eyes on the Florida quality and communicate as such. Florida navels and tangerines are done for the year. Honey Tangerines will start mid-January.
Mandarins –Halo / Cutie is going 100%, please communicate early with orders. We have big ads planned for many of you and there will be big ads planned by your competitors. Early pre planned orders will keep us in fruit and our competitors fighting for supplies.
Navels- Harvest is going full speed, we are seeing fruit that is eating great. 72ct/56ct is seeing strong . Cara Cara's have started and we are shipping bags and bulk options. Fruit is packing out 90% fancy so 3# bags are fancy fruit.
Blood Oranges are starting with good internal color. Not a lot of blush on the outside yet but overall internal quality is high.
Lemons – Supplies are ok out of D1, overall large fruit is snug.
Cucumbers
Florida is now virtually done for the season. Honduran imports will see an uptick in supplies now that all growers have started for the season. Mexico's supplies are lighter now on supers due to cooler weather in the growi4ng regions slowing production.
Areas into production include the following: Florida, Mexico.
Eggplant
Eggplant supplies lightened in Florida due to lighter than expected yields from new field production in the south, look for better supplies next month with an expected increase in production. Mexico's supplies remain good (for both 18's and 24's).
Areas into production include the following: Florida, Mexico.
Grapes
IMPORT GRAPES
I must say we have seen almost everything this week. From trucks being extremely tight and charging ridiculously high rates, to vessels offloading extremely slow due to the freezing cold weather and cranes breaking, it has been a great week. Fruit looks fantastic. Both Peru and Chile have done a very nice job so far of sending the right fruit. We want to see that continue to happen all season. More and more retailers have made the switch to imports this week. I think we will see the rest of the country switch next week. That means demand will rise and in some cases, we will see pricing stabilize and hope get to some kind of market along the way. We should see more vessels and containers become available next week. It has really been a struggle trying to get fruit released. There just isn't enough USDA workers to get to all the fruit in a timely manner. We see this year after year.
We need to focus on white grapes this week. We have very nice fruit from the X/L variety to the Jumbo's. The fruit has been clean with a nice appearance and eating quality. We are starting to see some newer varieties begin to arrive, such as the Sweet Globe, Arra-15. Those volumes will continue to improve. White grapes from Chile will slow just a bit on arrivals as we get to the middle of January. It shouldn't last long and with green grapes, we really shouldn't notice much of a gap.
Big red grapes are going to become much scarcer than whites. Chile is slowly getting more reds to come, but it has been a very slow process. The red grapes from XL and bigger will become limited for a time until we start to see more from Copiapo. Black grapes from Chile will to be limited and will have to rely on Peru. Out of Chile the unknown variety and typically are very good! Sizing is mostly XL limited on JMB.
Leafy Lettuce(green, red, romaine)
Ample supplies continue in desert growing region (Yuma/Coachella). Market fairly soft. Nice quality. Experiencing some iced mornings which will slow some acreage down the road. No concerns with quality right now as light field freezes affecting only the outer leaves and are mostly being removed. Will likely see a gap down the road as current harvesting is well ahead of production schedules.
Iceberg Lettuce
Good supplies continue as fields pull forward ahead of schedule. Average to good quality. No major concerns with quality right now as light field freezes affecting only the wrapper leaves and are mostly being removed. Will likely see a gap down the road as current harvesting is well ahead of production schedules.
Mangos – Imported
Expect a flood of Peru Kents in late January and all of Febuary.
Honey Mangoes from Mexico will start to increase as well.
Currently Ecuador is still the main supplier in the market with Kent as the predominate variety. The last arrivals
Will be arriving into the country around week three.
MELONS
Cantaloupe & Honeydew
Product of Mexico Honeydews crossing into Nogales are still plentiful with all sizes available. Mexican Cantaloupes are light which is impacting off- shore prices (going up).Import Melons (Product of Guatemala) coming into South Florida are flowing with 9s and Jumbo 9s. Expect tighter supplies from Guatemala and Honduras in January due to cooler and rainy weather.
Cantaloupes 9/9J/12/15 (Mexico)
Cantaloupe 9/9J/12 (Guatemala)
Honeydew (Mexico)
Veg – Lamont/Salinas
Iceberg Lettuce –Decent supplies available, Market Higher
Leaf- Decent supplies on Green, Red and Romaine- Market Steady
Broccoli- Limited supplies available, Market Higher
Cauliflower-Limited supplies, Market Higher
Celery/Celery Hrts- Decent supplies with possible pro-rates, Market Steady
Cilantro- Good supplies available.
Cabbage-Extremely light supplies available /Market Higher
Mix (Chards, Kales, Parsleys)- Good supplies- Market steady
Red Beets- Good supplies available, Market steady
Pears – Domestic
Bartletts, Danjous, Bosc, and Red Pears from Oregon and Washington are available with smaller than ideal sizing and volume this year. Bartlett storage crop is almost finished for the season. Bosc crop is much shorter than normal. Asian Pears available from California.
Bell Peppers
XLG Green Bells –Decent supplies in Thermal & Nogales- Market steady
Red Bells- tight supplies in Thermal – Market higher
Origin(s): USA, Mexico
Orgins - ND, WA, CO, WI
Trucks are tight, rates are expensive
Squash
Squash supplies in the east will stay on the light side with arrival of cooler temps in the growing regions helping to slow production. And in the west supplies stay light till mid – January due to cooler weather and cloudy days affecting production.
Area(s) into production: Florida, Mexico
Tomatoes
Tomato markets remain very strong across the board. We expect this will continue into the middle of January before they start to come back to reality.
Stem
Quality is phenomenal in Ohio. Mexico is also good.
Markets will remain extremely high through the middle of January. By that point more production out of Florida should come on and supply should start to get a lot stronger. Also, Mexican product will be able to fully support any downfalls in the Florida production.
Hydro
Quality is strong, but sizing is small and color will be light as product is picked green to fill orders!
We will continue to see a strong market through mid-January.
Round, Roma, Grape, Cherry
General Update

Significant shortage of tomatoes remains in affect across North America.
Very little fruit harvesting from Florida, where growing regions are transitioning.
Warm weather forecasted for the next several days will (hopefully) prevent any further delays from new fields breaking ground, putting additional fruit in the pipeline.
Overall consensus continues to evolve with the best expectation for market relief to occur a couple of weeks after the New Year.

Rounds

Rounds harvested from Immokalee, FL this week are going into gas rooms and will not be realized in the supply channel until the 1st week of January.
First picks will likely have quality issues from rain and cool temperatures during the growing cycle.

Roma

As long as Round prices remain high, so will Roma.
In recent weeks much of the eastern supply has been sourced from Mexico and some from San Diego eastward.

Grape & Cherry

Grapes are up nearly $20 more than this time last week. No change.
Cherry remain steady but may go higher as buyers look for alternatives to grape tomatoes.
With Canada out, we will expect stronger markets through the end of the year.