BACK TO THE COOLER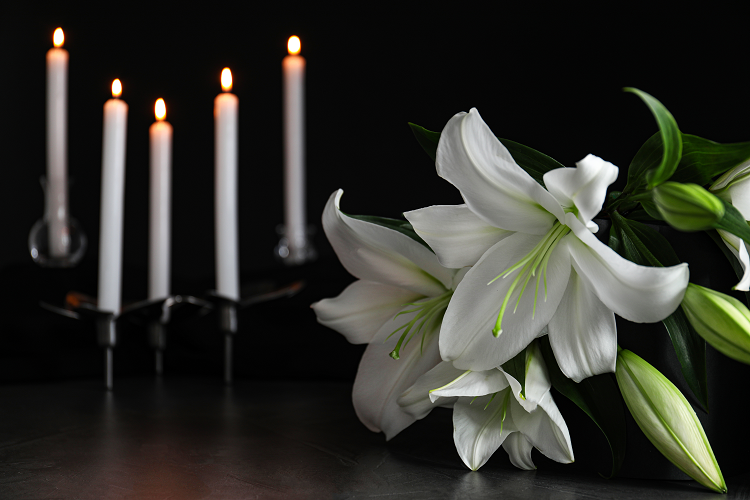 Sympathy Flowers
When a customer is ordering flowers for the loss of a loved one please remember to be compassionate.
Try to get the customer to talk about their loved one. You want to assist them in honoring their loved one's life with sympathy flowers that match their personality.
You will need to work directly with the funeral home to ensure that your delivery is timely and accurate. It's always a good idea to have the order and obituary in front of you when you call the funeral home.
You may also want to have some card message ideas handy, It is not always easy to write a heartfelt message that expresses how you feel, especially at a time of sorrow.