BACK TO THE COOLER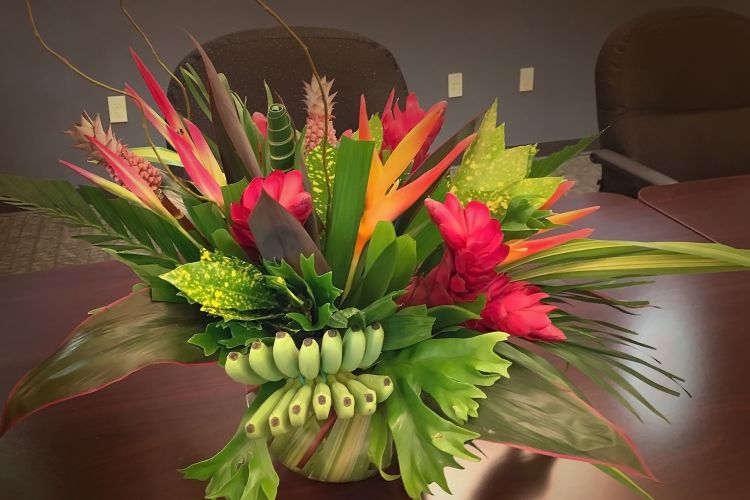 Tropical Teaser w/Produce Mix-In's Headed Your Way Soon!
Hi Floral Designers,
Click below for a sneak peek at upcoming Tropical florals, plants, and decorative fruit headed your way in the very near future. I had so much fun combining fruit with floral to make these tropical arrangements - stay tuned for more cross-merchandising ideas with fruits, veggies, and floral! Tropical florals always seem to denote summer fun, road trips to places unseen, and saturated vibrant colors just like the fruits of summer: juicy watermelon, coral peaches, tangy pineapple, you get the idea.
Tropical Arrangements Sneak Peak here
Happy Blooming!